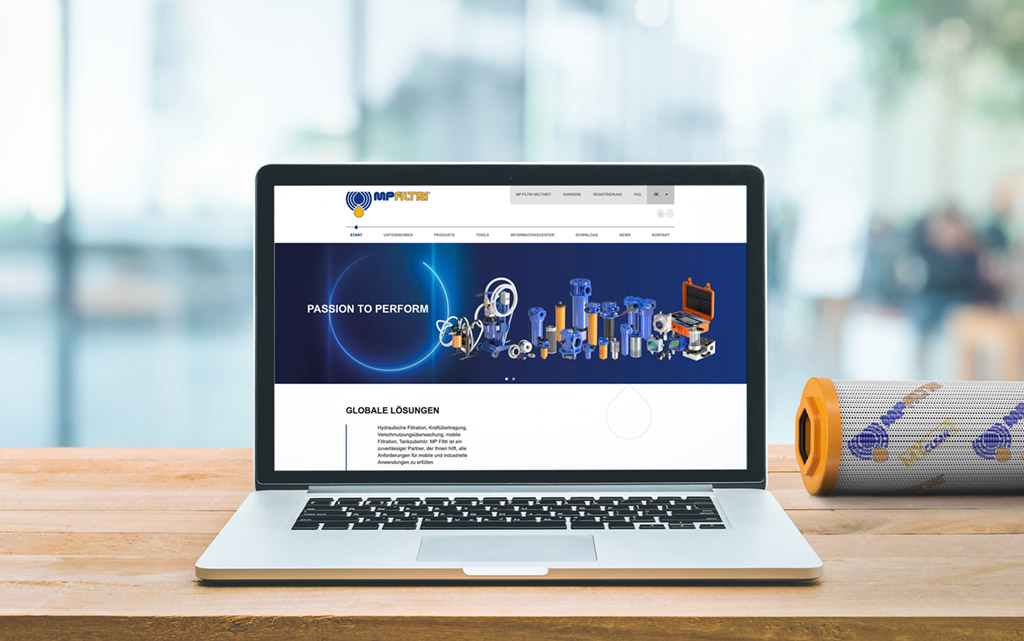 October 21st, 2022
MP FILTRI LAUNCHES NEW GERMAN WEBSITE
Following the launch of the company's Portuguese web portal in March and earlier versions for the UK, France, USA, and China - it is now Germany's turn.
The launch of the new German-language website comes ahead of the start of Bauma Munich 2022, one of the most important trade shows for the industry, which takes place in the Bavarian city from the 24th to the 30th of October 2022.
German visitors to both the event and to the MP Filtri stand will be able to get more details about our company by visiting the new portal, which contains all the information about MP Filtri, its products, news, and services.
This is a very important step that will allow the company to present its innovative solutions more effectively to the German market. 
GO TO THE GERMAN WEBSITE