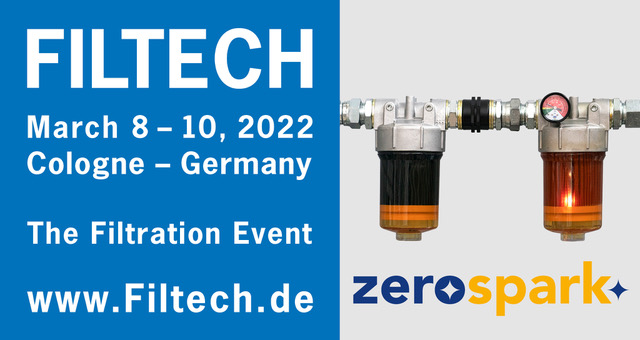 March 1, 2022
ZEROSPARK HIGHLIGHTS FILTECH 2022
The exhibition, which showcases the latest filtration technology, takes place between March 8-10, 2022.
MP Filtri will be putting the full benefits of its new Zerospark filter under the spotlight at Filtech Show in Cologne. 


Research and development specialist Francesco Pedroli will be speaking to industry experts outlining the key factors which have driven the project as well as the innovative new features delivered by Zerospark.


During the poster session, MP Filtri will deliver a detailed presentation paper entitled: 'Development of a standardized measurement method for ESD (ElectroStatic Discharges) in hydraulic filters' on March 9 in room 1, CC Nord.


GO TO WEBSITE